Detailed Network Insights
We partner with content delivery networks and data-centers around the world to accurately measure and pinpoint network latency. Our services help drive network investment around the globe.
Experience
Our network engineers have worked for some of the largest telecoms in the world. They share a passion for solving hard problems and growing the ubiquity of information access world-wide.
Global Footprint
Speed Sonar has a global data-center footprint to assist in the monitoring and auditing of internet routing. We measure your customer's reality, not optimal peering routes.
Security First
Digital performance is great, but security is fundamental. Join our customers and learn about the routing risks that affect your data.
---
How It Works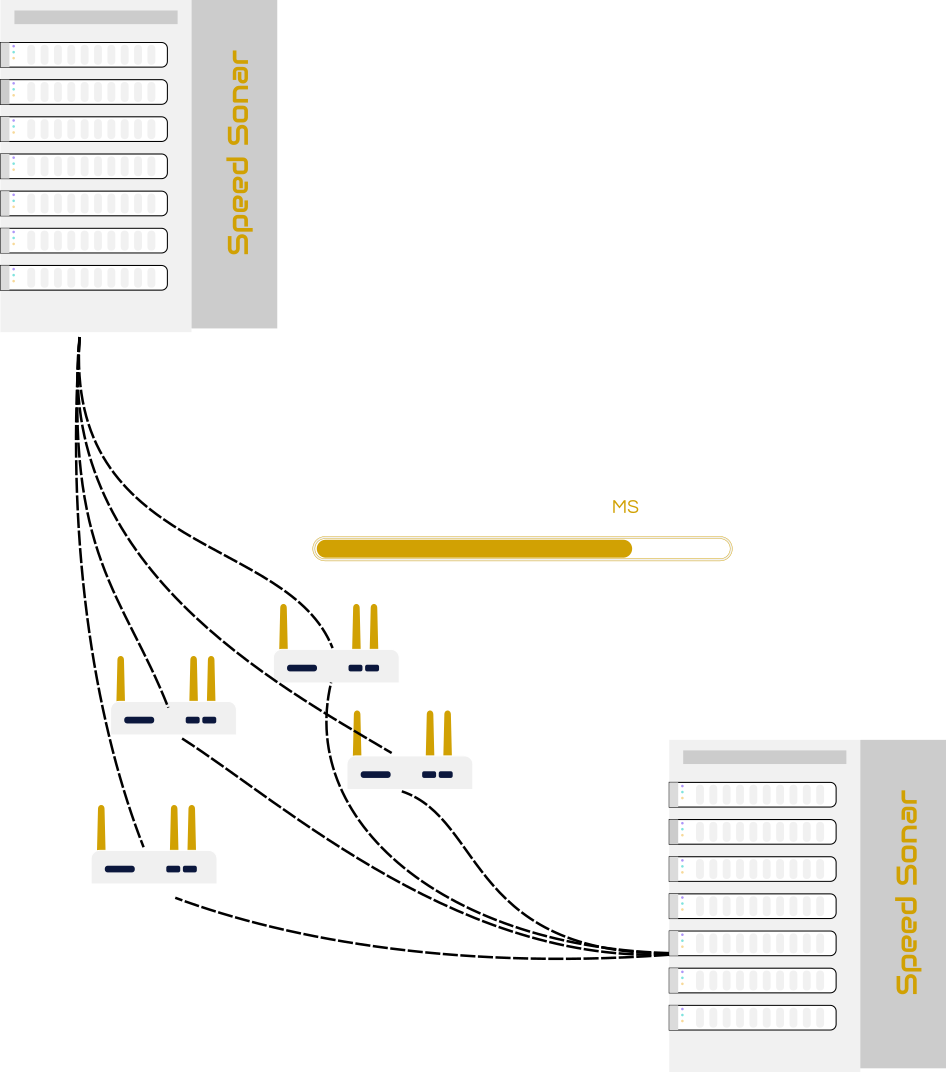 Federated Test Nodes
Speed Sonar leverages a global network of test sensors to accurately time network latency to microsecond precision. Tests can be performed on schedule, randomly, or on demand to fit the most demanding audit scenarios. Evaluate performance changes, validate service performance requirements, and unlock improvements to your network ROI.
---
Testimonials
It was amazing to see what was happening to clients transiting our networks with data from Speed Sonar. Having a neutral third-party involved took away the politics of making improvements and suggesting changes to our network.
- A. Martinez
Telecom Network Engineer
---
Contact Us
Get in touch to learn more about how we can measure and test your network latencies. We work with clients all over the world.